Little Bollington Festival 2019

Shock arrest of Parish Chairman!!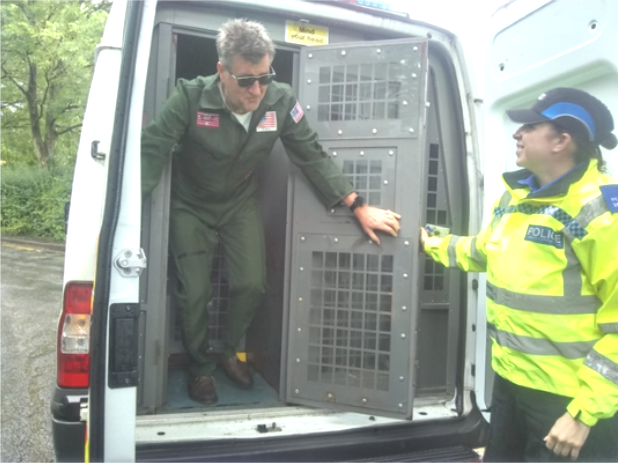 But don't worry – this was just another bit of fun at the Little Bollington Festival street party. Emma Darroch, our Police Community Support Officer was true to her title and turned out on a rainy day to support our event. She brought along a boring looking Police van, but gave the children - and one or two adults - a great surprise when she locked them up in the secure cells inside.
The rain could not dampen the spirits of an enthusiastic party crowd. We had music and dancing, tea and cakes, a great barbecue and wine, competitions and prizes. Ve Whitworth won the best dressed wheelbarrow award for her huge and magnificent Jolly Roger creation from the film Peter Pan and Captain Hook. Ve's grandson Jacob won the children's competition for a small scale version of the ship. The ever popular wheelbarrow race was won by Wayne Deasy. Mike & Mary won the fancy dress competition with their very convincing Stan and Ollie outfits.
Danny, our favourite DJ/musician, played all the day to create a great atmosphere. Paul Amphlett brought his wonderful huge barbecue, and when our cake baker had to cancel at the last minute, Patricia Robinson rescued us with a commendable midnight baking session. Ve Whitworth kept everyone warm with welcome cups of tea. Paul Barker entertained children (and adults too!) with his madcap magic show. Many others helped in many ways.
On Friday, Little Bollington School hosted the first ever Little Bollington Film Night with a screening of Back to the Future. This proved to be an old favourite for many and a new delight for some. The red carpet was literally rolled out to give the atmosphere of a premiere event. With pop corn, sweets and ice cream this was a real movie night treat.
Sunday brought the village rounders match which was a great competition. This was followed by a light hearted Songs of Praise at Holy Trinity Church, with stories from local people of their best and worst film experiences. The church windows were beautifully decorated in film themes. The church was open to visitors all afternoon and offered a warm welcome with tea and cakes for everyone.
This was the fourth Little Bollington Festival and another great success. The Festival survives and thrives largely thanks to the inspired leadership and great commitment of Matthew Baxter and Paul Amphlett. They make it look simple, but behind the scenes they work hard for months to create this great weekend. Huge thanks are also due to Rev Patricia Robinson who helped plan and organise the weekend events and to the Clerk and others who gave their support. This was a wonderful weekend of coming together for our village community. We have included a few photographs here. Please visit our website to see many more.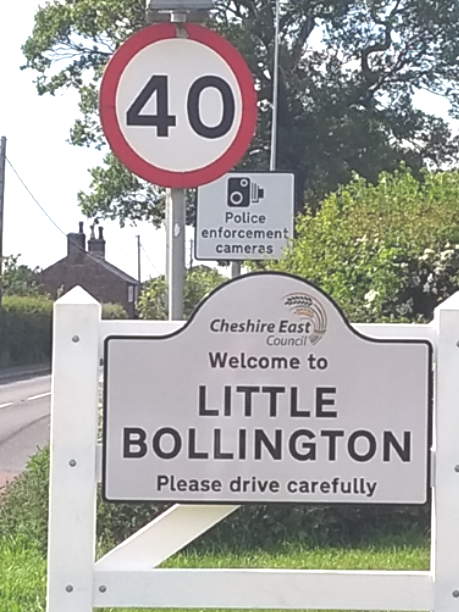 Contact: Parish Clerk: Mike Reed, 25 High Field 07766 083765 (m) clerk@littlebollington.org